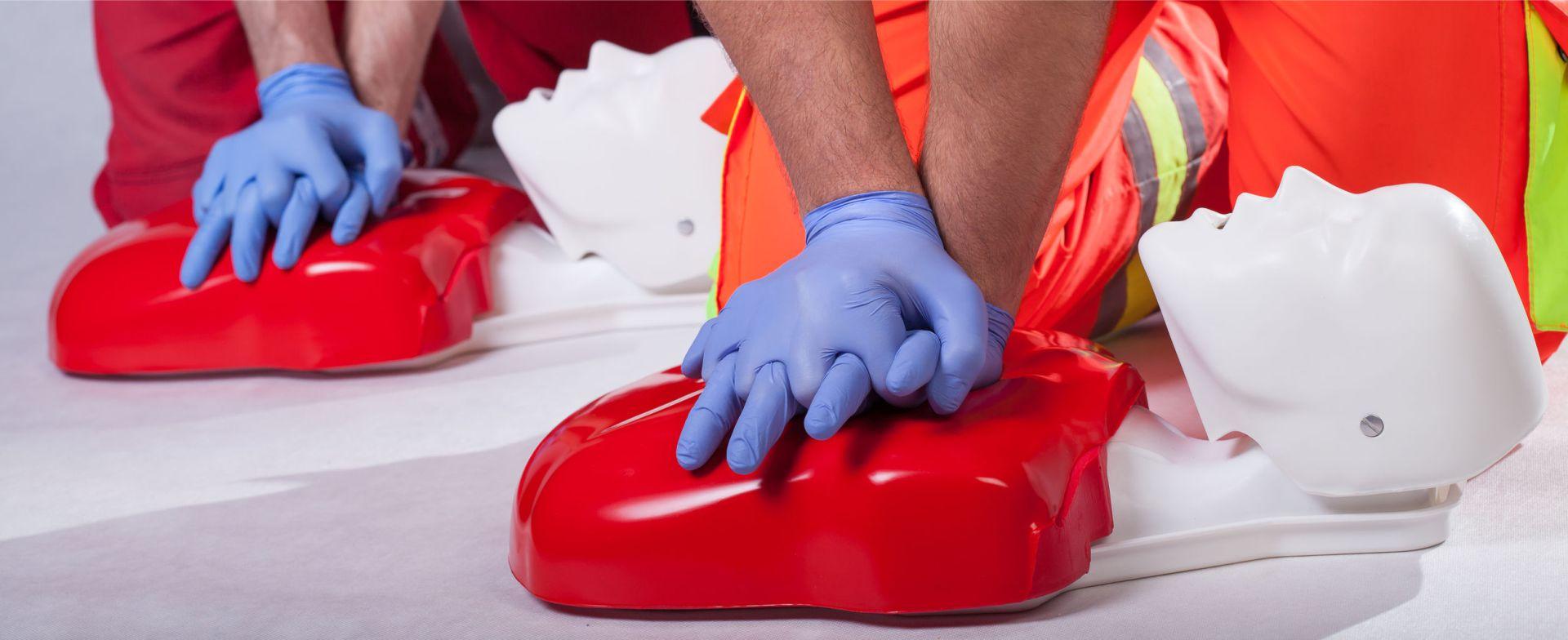 We provide two levels of CPR training.
Community
Our most basic CPR course covers rescue breathing, obstructed airway management, and cardio pulmonary resuscitation in Adults, infants, and Children. This course meets OSHA standards.
Professional
This course is our most advanced and includes Adult, Child, Infant, and Two Person CPR. It also covers the proper use of a Bag Valve Mask. This course is for Lifeguards and Healthcare Providers.
First Aid
This comprehensive course meets training guidelines established by the Occupational Safety and Health Administration. Topics covered include:
| | |
| --- | --- |
| | How to determine the safe response to an emergency situation. |
| | Recognizing and caring for life-threatening emergencies in adults, such as respiratory, choking, and cardiac problems. |
| | Caring for injuries including severe cuts and burns, sprains and strains. |
| | Caring for sudden illnesses such as poisonings, bites, and stings. |
| | Recognizing and caring for heat- and cold-related emergencies. |
Additional Course Information:

Courses Through ALA
To search / register for courses offered though ALA,
please first select your state:
Click here to request a copy of your certification.